Studies
Teaching at the IfW is focused on cutting-edge research and closely related to practice due to numerous projects with industry. The lectures, exercises and seminars are offered for bachelor or master students who have chosen the subject of machine tools as domain of competence or specialization module.
In addition, the IfW offers student and staff exchange with partners in Europe, the USA and Asia. Information about the programmes by the University of Stuttgart can be found on the home page of the International Office.
Focus of research
The research of the IfW is focused on the areas of machine design, metal cutting and wood machining as well as automation technology and environmentally compatible production technology. Additive-subtractive process chains, the machining of fibre composites and process monitoring are of increasing importance here.
Competent partner for industry and science
Joint as well as interdisciplinary research projects are carried out with industry partners as well as design and production-orientated institutes at the University of Stuttgart and other universities in Germany or abroad.
Regarding international research projects, the IfW is in close scientific cooperation with partners in France, Great Britain, Spain, Italy, Austria, Poland, Romania, Bulgaria, Russia and China.
Management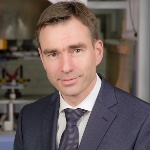 Hans-Christian Möhring
Univ.-Prof. Dr.-Ing.
Chair and Director