Stuttgart centre of excellence for sawing
Research of sawing technology for the benefit of industry
These are your advantages:
- Within our national and international network, we promote and conduct application-orientated research for the direct benefit of the industry in the field of sawing technology.
- We help to whet the competitive edge of the sawing industry by means of system- and technology-orientated innovations.
For the benefit of our partners, our highly qualified team of researchers develops solutions for the integral production process in the field of sawing and accompanies their realization.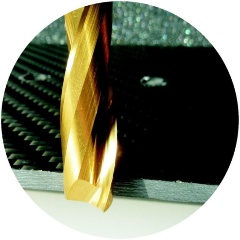 Centre of excellence for
composites
Centre of excellence for composites
Annual specialist conference on CFRP
Components out of fibre-reinforced plastics have arrived in many sectors, have proved themselves and are produced in different numbers of pieces. The economical and stable machining of these materials or composite materials remains a challenge. How is it possible to reduce the costs of production as well as the machining time and to guarantee the quality?